Do you have a skincare routine? How about haircare? You might want to look into adding another to the mix: sexual self-care.
Many people think that if things seem fine down there, they don't need sexual self-care. But just like with any part of our body, prevention is just as important as maintenance. ???????? We wash our face to prevent breakouts, we brush our teeth to prevent cavities.
The same is true of your ding-a-ling ???? or cooch. ????.
Just like with regular exercise or a skincare routine, it takes effort and learning to start a healthy sexual self-care routine. But it's super important to keep you and your magical place healthy and happy ????, so we've broken it all down for you!
We're doing the big one first: testing. Anyone who is sexually active should be getting regular testing for STIs and HIV. It doesn't matter what your relationship status is; single, polyamorous, monogamous… it's super important to get tested frequently in every case. ✅
Some quick tips for getting tested:
Get tested every 3-6 months (or if you've had a change in partners)
Get tested every 3-6 months (or if you've had a change in partners)
Make sure you're also self-testing at home, examine your own bits – the balls ???? and boobs ????, too.
Schedule an annual wellness test around an important date, like a birthday! Or, like… Valentine's Day for a little extra lovin' that day. ????
At the end of the day, getting tested is not just for your health, but for your partner or partners, too. It shows that you care and take your health seriously (they should be getting tested too, FYI).
The CDC reports about 20% of the US population had an STI on any given day in 2018. That's one in five people, y'all! And if you're sexually active, there is a chance you could have an STI and not be aware." So test! And test regularly! Then go back out there and have fun ???? .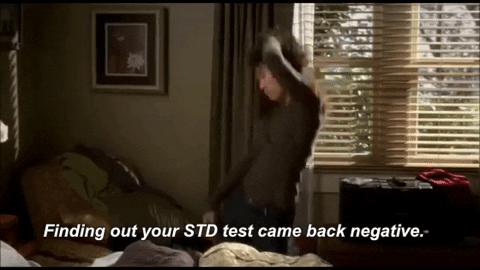 As AKeem, our PrEP navigator likes to say, "Awareness isn't knowledge. Knowledge is knowledge." Knowledge is power, my friends. Time to build up those brain muscles ???????? and learn some facts.
● Untreated STDs can lead to complications like infertility (and put you at risk of HIV)
● There are 1.12 million people in the US living with HIVand about 13% of them don't know it.
● Approximately 1 in 5 of those 1.2 million people are women
● And black women represent the majority of women living with HIV
Knowing the stats and having your sexual self-care routine is how you turn knowledge to power!Early detection and treatment can prevent the long-term effects of STDs and HIV. Heck, HIV isn't even a fatal disease anymore, thanks to advances in medicine that allow for complete suppression of viral load. But early detection is key.
So don't just rely on your annual wellness check. Read, learn, and get tested, babe!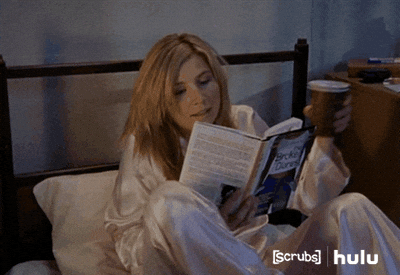 Spill the tea. Don't hold back. Honesty is the best policy here. Your doctor can't help if they don't know what's happening. Tell your doctor what kinds of sex you are having, how many different partners you have… the whole shebang. This will help them offer the best care and preventative measures for you. If you're feeling embarrassed, just remember that your doc gets down and dirty too. It's your body. You know it better than anyone, and you have the right to request the care you need.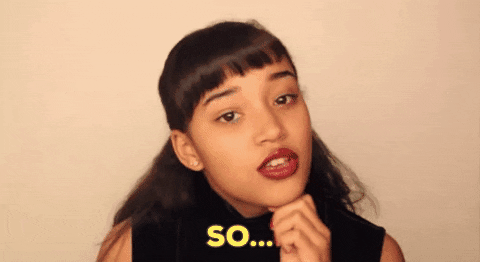 While you're at the doctor's office, make sure to talk to them about PrEP to prevent HIV! ????
PrEP can be used with condoms to provide an extra layer of protection against HIV. It can help put your mind at ease, protecting you if a condom breaks or simply forgetting they exist in the moment… ????
Sounds good. So what's next?
Well, if you're curious, or are looking for tips on how to approach your partner about PrEP, we wrote more about it here!
Otherwise, you can give us a call to get PrEP for as little as $0.
If taken daily, PrEP provides 99% protection against HIV, which will allow you to rest easy. ????
Have questions?
If you've got more questions about PrEP, it's easy to get answers. Just text or call the Cleveland PrEP Navigators:
AKeem Rollins, MetroHealth – Call or Text 216.714.2223
Fiona Allan, University Hospitals
Call 216.286.7737
Email AKeem at Metro for PrEP
Email Fiona at UH for PrEP